The LTDS project is coordinated by Piktime Systems company from Poland and involves 4 partners – 2 from Lithuenia: Metrology Department – Center for Physical Sciences and Technology and JSC "BalTstamp"; 2 from Poland: Military University of Technology and Poznan Supercomputing and Networking Centre.
---
Project coordinator

– acts in precise time sector and in terms of precise, long-distance atomic clocks comparison is a worldwide leader, manufacturer of Time Transfer Systems.
Project partners

– time stamping company.

– plays in Lithuania role of national metrology institute and is in charge of creating and dissemination of legal time.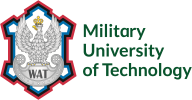 – its participating Laboratory of Digital Circuits and Systems (Faculty of Electronics, Military University of Technology) enjoys highly ranked scientific reputation for its research in the field of precise time metrology, performed for over thirty years.

– well known and successful research and development center for a new generation computer networks, modern applications, network and system security and network services.